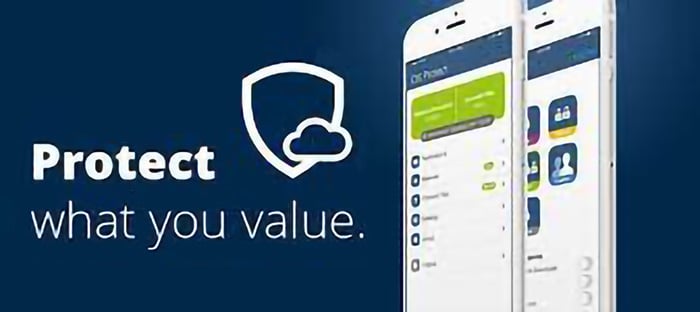 We have recently launched PowerDNS Protect to help telcos and service providers keep their customers' homes and families of safe. PowerDNS Protect secures home and mobile networks against malware and Internet of Things (IoT) related threats. It also safeguards families and enables parents to manage internet access and filter inappropriate content. Today, we'd like to provide with you more details on PowerDNS Protect.
PowerDNS Protect is designed for internet service providers, specifically because they are ideally suited to help combat online privacy and security concerns from within their network. It's a massive opportunity for them to update their offering, raise brand awareness and unlock new revenue streams by offering a truly secure online experience for all.
PowerDNS Protect provides a network-based protection service that offers family-friendly internet service, combining parental control tools and protection against malware and phishing. PowerDNS Protect secures subscribers' connected devices in the home network in one go, including smartphones, laptops and computers, as well as IoT devices. It comes with a brandable web interface and easy-to-use Android and iOS apps that allow end-users to change settings, be informed about the security-related events, and check the status of all devices and smart products in the home network.
User of PowerDNS Protect benefit from the following key advantages.
Content Filtering
PowerDNS Protect offers content filtering and parental control for safe browsing per user, and supports many categories and white-and-black lists. Users are able to block access to globally and locally inappropriate content like violence, gambling, drugs, porn and more. They can choose from predefined categories, for example, "child friendly," and manage filtering profiles for different devices in a household to treat a kid's laptop differently than a parent's tablet.
Time Windows
Users of PowerDNS Protect can configure time windows and define bedtimes, which block access to the internet temporarily for specific devices, enabling parents to rest assured that their children are not using internet when they shouldn't.
Easy to Setup and Configure
PowerDNS Protect provides per-device and per-user management settings to filter online content. Users can also create profiles and groups containing a set of devices with the same permissions. The web portal and apps are designed to let users configure their individual protection easily and make adjustments on the fly.
Push Notifications
Users of PowerDNS Protect can configure the service to receive immediate notifications about infected devices and attempts to access malicious websites or restricted content. In addition, telcos and service providers can make use of customizable alerts and real-time notifications, providing another touchpoint with your customers.
Malware Protection
PowerDNS Protect makes use of best-in-breed threat intelligence to block access to malicious sites and domains. This includes: domain names that resolve to known bad IP addresses; domain names that depend on known bad name servers; and domains that correspond to known malware Command and Control servers. The goal is to prevent end-user devices from becoming infected. Even if an attack is successful, PowerDNS Protect immediately detects infected devices, and in conjunction with third-party solutions, can trigger remediation.
Always Up-to-Date Security without any Additional Hardware Needed
Unlike other solutions in the market, PowerDNS Protect does not require additional end-user hardware. Its malware protection and all parental control options are applied at a DNS level, which is extremely scalable and cost-effective compared to other techniques, such as DPI.
In addition, PowerDNS Protect's malware and threat intelligence is updated on the network level, too. This means users do not need to worry about manual updates or outdated security—they are always well-protected.
Reach out to your account manager or contact us if you wish to learn more about PowerDNS Protect!