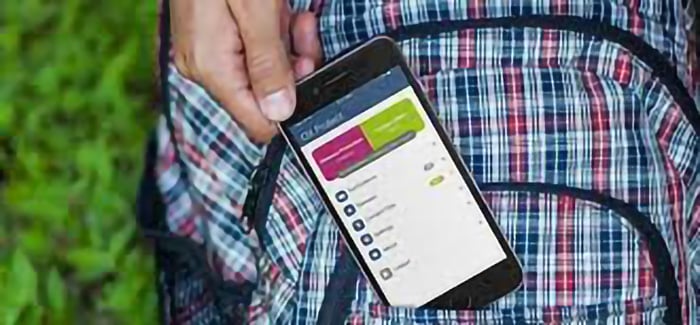 The onset of the 'Internet of Things' (IoT) is affecting everybody: smart TVs, satellite navigation systems, fitness trackers, and even clocks and fridges are becoming an integral part of our everyday life. New technology comes with vulnerabilities, and the threats in our 24/7 online world are not easy to overcome.
Security organizations have quoted an increase of over 600 percent in overall attacks on IoT devices in 2017, and this is rising. These statistics are a daunting prospect, coupled with the challenges parents are facing in keeping their children safe in a world where computers are used at an increasingly early age.
This is why Open-Xchange is developing solutions to help keep homes and families safe. PowerDNS PowerDNS already tackles some of those challenges on a network level. Today, Open-Xchange offers another product that helps providers protect their networks and subscribers secure their households: PowerDNS Protect.
PowerDNS Protect: Create a safe and secure online experience for consumers and families.
PowerDNS Protect lets you create a safe and secure online experience for your subscribers. It protects traditional digital equipment as well as IoT devices against malware, phishing and other harmful online content. At the same time, it gives users easy to configure, flexible control over which sites different family members can visit, and allows users to restrict access to certain content at different times, like homework or bedtime. Using a web portal as well as iOS and Android apps, it works on all mobile and desktop devices with no additional hardware requirements.
PowerDNS Protect is based on the PowerDNS filtering platform as the component that ensures the DNS requests are appropriately filtered. This is how PowerDNS Protect keeps the home network and all connected devices safe from malware, phishing attacks and much more. Smart alerts notify the users in real time about the existing threats, which allows for an immediate reaction. In addition, PowerDNS Protect offers users a web portal and mobile apps to filter online content and create time windows for certain family members and their respective profiles. This lets parents, for example, establish homework and Netflix times while blocking social media at sleep time. It also equips them with everything they need to block harmful online content, as well as gambling and more.
"Trust is personal." - Rafael Laguna, CEO Open-Xchange
Simultaneously, PowerDNS Protect helps service providers optimize the costs connected to issues like potential lawsuits and customer support caused by attacked IoT devices in its own network. Keeping the entire network protected and monitored also means upfront prevention of image and data damages.
Finally, PowerDNS Protect helps increase brand reach for service providers, representing yet another touchpoint with subscribers that allows positioning as a provider of trust in the area of online safety and security.
PowerDNS Protect represents a robust network-based solution that only service providers can offer. This is a unique opportunity to offer your customers parental control and family protection solutions as well as network-based security.