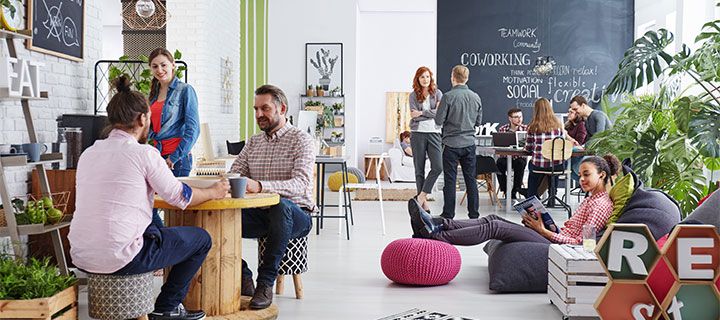 Keeping a company's network secure is a challenge, especially when employees are working from home and without the physical control offered by the company's IT security infrastructure. As a result, businesses are now looking towards service providers for solutions that can help them keep their networks secure.
A recent study from Positive Technologies found that 97% of companies have been victims of suspicious activity, which means that almost every company shows suspicious traffic. Suspicious activities include connections to domains that can indicate malware infections, traffic hiding, VPN tunneling, as well as using Tor and network proxies. Many times these activities are not compliant with a company's security guidelines. Although, employees often bypass guidelines to get 'a job done quickly', activities like using unauthorized (and sometimes obviously unsafe) software opens doors for hackers.
There are a few recommendations resulting from this report, and service providers should make sure they have them in their offering:
Providers should offer businesses a network that comes with additional DNS-based security. These security features protect subscribers against malicious activities such as malware, phishing, harmful traffic and other attacks.
Companies should be able to benefit from secure connections. This includes the use of encrypted DNS, which is increasingly important for providers as well as subscribers. Providers should make DNS encryption, based on DNS over TLS (DoT) or DNS over HTTPS (DoH), part of their broadband and mobile packages.
Providers can enable businesses to use safe communication solutions that protect against spam and phishing attacks. Mail and file encryption can add another layer of security for important information.
Open-Xchange offers service providers solutions to help customers face these security challenges. Most importantly, PowerDNS lets providers offer their business subscribers and consumer customers a fast and safe network experience for all connected devices. In combination with Protect, PowerDNS comes with protection against malware, phishing and malicious traffic. By providing network-based protection at the ISP level, IT admins have an additional tool to block malicious content, ultimately giving them better security for employees when using the internet.
Open-Xchange's DNS proxy and load balancer DNSdist not only brings out the best possible performance in any DNS deployment, it is also highly optimized to protect against malicious and abusive traffic such as DDoS attacks, DNS tunneling and exfiltration. In addition, it includes a flexible policy engine to enable new rules and filters to be created and combined to suit the characteristics of local traffic. By placing DNSdist in front of PowerDNS Recursor or a legacy recursive DNS solution, providers are also able to offer DNS in the form of DoH and DoT to their subscribers, providing them with an encrypted DNS connection.
Finally, when it comes to communication between employees and others, Open-Xchange's mail solutions are well-suited to protect against security challenges. App Suite Cloud comes with everything that service providers need to deliver a secure mail platform. For example, email is protected from all types of threats and attacks, including spam, malware/ransomware and (spear) phishing. All incoming and outgoing mails are analyzed and any suspicious messages are filtered out before they land in users' inboxes. To provide business users with the privacy they demand these days, service providers should also leverage the security add-on Guard. Guard provides one-click email and file encryption based on PGP without adding complexity to a user's daily tasks.
Service providers are ideally positioned to provide their business customers with the tools to meet many of today's basic security requirements. Open-Xchange's solutions can help them complete their portfolio as a 'trusted provider'. Reach out to us or talk to your account manager if you need more information or would like to discuss your individual requirements.